Welcome to
apolloinks.com
the on-line ordering web site of Apollo Colours Ltd, from this website you can order, pay and arrange delivery for a variety of our products on-line.
Apollo Colours is a family business established in 1983 all products are manufactured in Great Britain, we are ISO9002 and ISO14001 registered.
In 2009 Apollo Colours was awarded the Queens award for enterprise international trade.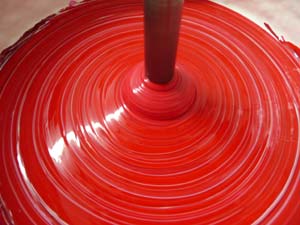 We pride ourselves by offering excellent screen printing inks and solvents, an extensive colours range, and fast delivery.
apolloinks.com allows you to purchase securely some of our most popular screen ink ranges at the touch of the button.
You also have the peace of mind knowing that the inks we sell, we manufacture.
You are buying direct, not via a middle man, therefore NO mark up!
Apollo Inks is a division of Apollo Colours Ltd.

apolloinks.com make Water Based Screen Printing Inks for cotton, and cotton blend textiles such as T Shirts and T Towels.
For Work Wear printing we make Nylon Screen Printing Inks.
We also have Screen Printing inks for Estate Agent Boards, Stickers, Labels, Signs, Banners, Folders, and Metals, and various plastics.